Sustaining
Food Supplies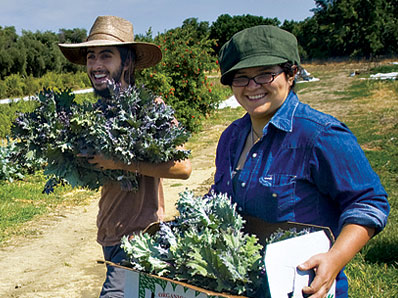 Sustaining food supplies
UC Davis has worked to improve agriculture for more than a century, providing leadership in sustainable farming practices, crop and animal health, food security and safety, and issues such as honeybee colony collapse disorder. That expertise benefits our global society by providing agricultural education and innovation to students, farmers, scientists and policymakers worldwide. The Agricultural Sustainability Institute at UC Davis uses integrative research, education, communication and early action on major, emerging issues to help ensure access to healthy food and to promote the vitality of agriculture today and for future generations.
The university's academic programs related to agriculture are recognized as among the best in the country, and include strengths in aspects of sustainable food and agriculture, such as agricultural systems; nitrogen dynamics; improved production practices; agricultural economics related to sustainability and health; food security and safety; and human and animal nutrition and health.
As we head into a future sure to be influenced by climate change, economic and population pressures and other strong forces, UC Davis will continue to pursue the research and share the findings that preserve our natural resources for future generations, while helping farms and farmers thrive.