Sustaining
Energy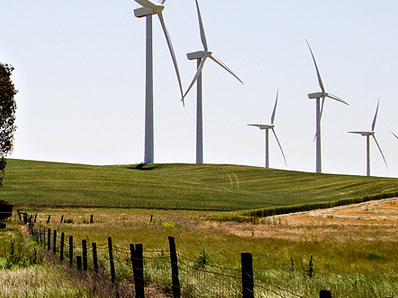 Sustaining Energy
Through the Energy Institute, the Institute of Transportation Studies and other programs, UC Davis brings together scholars, industry and advocates to develop sustainable sources of energy while also finding ways to use less energy. Combining its comprehensive academic expertise with its Center for Entrepreneurship and InnovationAccess program, UC Davis is driving new technologies to market and making the region a hub for clean technology.
UC Davis is researching virtually every aspect of energy, including energy efficiency; renewable energy, including biomass, geothermal, solar, wind, and renewable systems integration; transportation energy, including sustainable fuels, advanced vehicles and transportation systems; nuclear energy and diagnostics; materials science, including basic plant sciences, nano-structured materials, catalysts and new photovoltaic materials; and environmental impacts, including climate change, air and water quality, societal impacts and other public policy questions.
Campus projects include developing new sources of bioenergy, advanced photovoltaic materials, solar thermal systems, enhanced wind turbine design and efficiency, high-efficiency lighting, advanced cooling systems for western climates, and modeling approaches for energy system optimization.