Sustaining
the Environment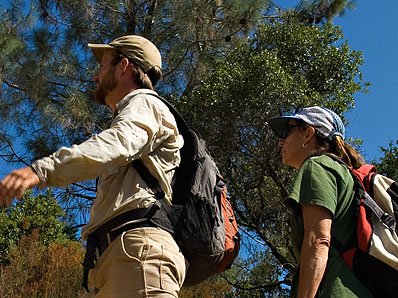 Sustaining the Environment
With the leadership of nationally recognized academic programs, UC Davis addresses the full range of environmental challenges, including biodiversity and conservation, land use, air and water quality, climate change and the intersections of environmental and human health. The university's outreach and leadership, through the John Muir Institute of the Environment and its stewardship of Lake Tahoe and other natural areas, ensures its local and global engagement in issues of importance to everyone on Earth.
UC Davis researchers play key roles in the public debates over how best to preserve our natural resources for the immediate and long-term future. From California's water problems in the Delta ecosystem to the preservation of Lake Tahoe's clarity, UC Davis experts are called upon to collaborate with government agencies, nonprofit organizations, policymakers, scientists and members of the public.
Roughly a third of the world's population is employed in agriculture, and satisfying the human need for food has major impacts on the natural environment. Researchers with the Agricultural Sustainability Institute are at the forefront of finding improved practices for preserving the quality of our air, water, climate and soil.