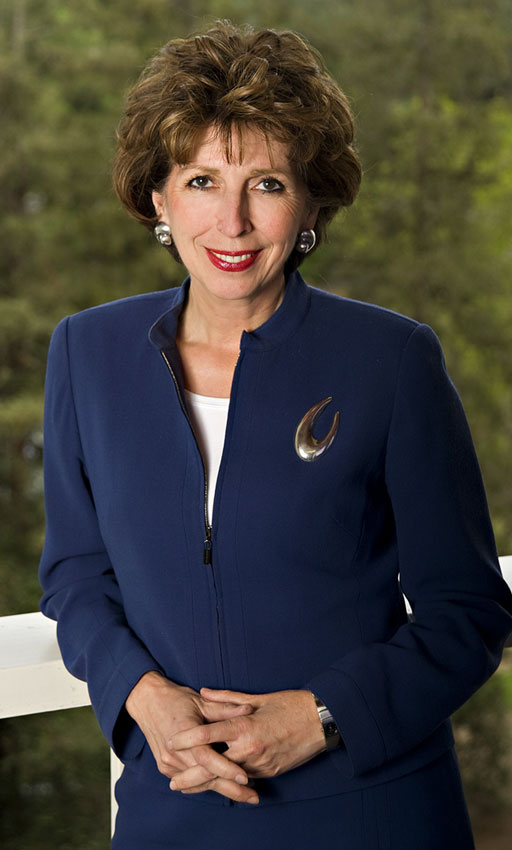 A Message from Chancellor Linda P.B. Katehi
When I arrived in August, I knew UC Davis was a powerhouse institution with a century of teaching, service and discovery. Only after working here for several months did I fully understand the university's profound accomplishments, influence and potential. UC Davis is one of the world's premier learning institutions, with a long track record of global impact. And it will become even greater.
As we show in this report, UC Davis is an influential academic leader in every aspect of sustainability. While many universities boast how "green" their campus is, few can rival UC Davis in its overall research, innovation and solutions, environmental stewardship and campus commitment to sustainability. It is the reason so many look to UC Davis for the answers and the partnerships that yield remarkable results.
In recent months, I have spoken with many members of the campus community about our future and I have heard their varying perspectives about our university's attributes and aspirations. From their voices, a new academic and campus vision for excellence is emerging, a vision that will form the framework for UC Davis' future. We look forward to completing and sharing this new vision later in 2010.
Together, we will ensure the long-term sustainability of the university, and advance the land-grant promise made when UC Davis opened its doors more than 100 years ago: to provide excellent teaching, research and public service. I thank you for your support as we look ahead to a bright future.