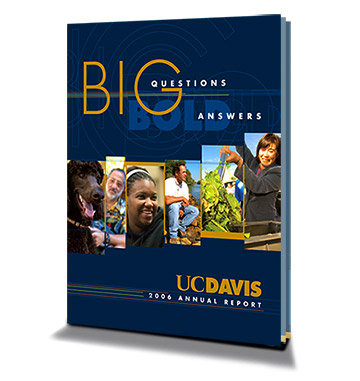 All learning begins with a question. Questions lead to answers, and even bigger questions emerge.
At UC Davis, big questions galvanize our learning and discovery.
And our students, faculty and researchers uncover the bold answers that become the solutions to the critical issues of our world.
In the pages of this annual report, you will learn about the big questions we've been asking and the bold way our community is answering them.
The 2006 Annual Report by section (all PDFs)