Interdisciplinary Breakthroughs
Promoting transformative research to accelerate knowledge and achievement in science, society and culture in the 21st century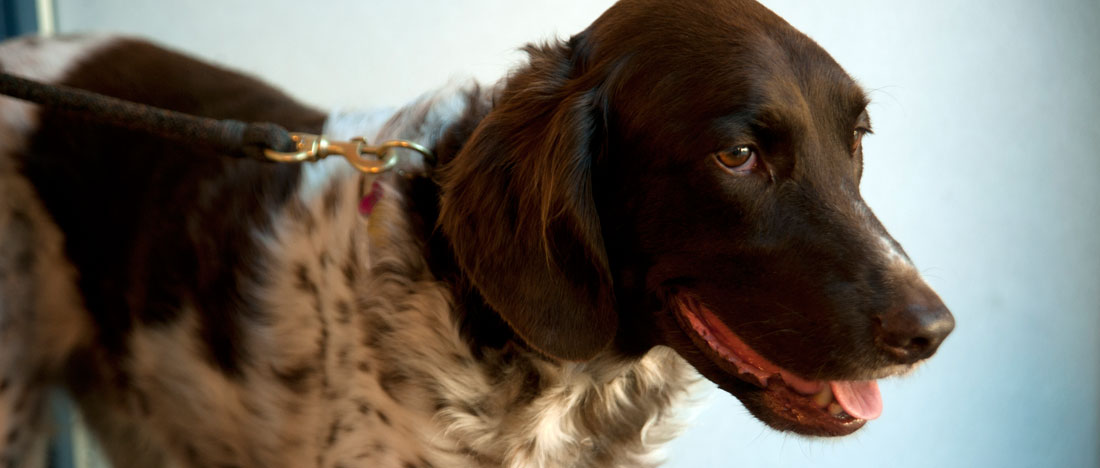 Sophisticated technologies benefit humans and animals.
Through collaboration between its acclaimed biomedical engineering program, School of Medicine and School of Veterinary Medicine, UC Davis is well on its way to advancing the field of bone regeneration and repair. For the past two years, researchers have worked together to successfully regrow jawbones in eight canine patients that had suffered bone loss due to injuries or removal of cancerous tumors.
This new clinical procedure grew out of a serendipitous collaboration between biomedical engineer Dan Huey and veterinary surgeon Boaz Arzi. They were both working as postdoctoral researchers in the laboratory of biomedical engineering professor Kyriacos Athanasiou, an expert in the biomechanics of cartilage and cartilage-healing processes. Huey and Arzi began to discuss biomedical approaches for bone replacement that might have clinical applications for veterinary medicine.
Borrowing from experimental and clinical treatments in human medicine, the pair worked with professor Frank Verstraete, who heads the Dentistry and Oral Surgery Service at the veterinary teaching hospital, to refine a technique that might work for dogs. Using the new procedure, surgeons reconstruct the jawbone by means of a titanium plate and screws, and a piece of scaffolding that contains proteins that stimulate regrowth of the bone. Knowledge gleaned from these clinical trials has valuable applications for both human and veterinary medicine.
More on Interdisciplinary Breakthroughs 
An international research team that includes linguist Martha Macri, professor of Native American studies, and Bruce Winterhalder, professor of anthropology, combined a precisely dated climatic record of the Maya environment with linguistic accounts of Maya political history recorded on monuments, finding that decades of lessening rainfall led to political turmoil and, ultimately, the civilization's political collapse. The findings were featured on the cover of the journal Science.
Groundbreaking efforts by PREDICT, a project led by the One Health Institute at UC Davis, were highlighted in a recent medical journal as a model for a new, interdisciplinary pandemic prevention strategy. Operating on the understanding that humans, wildlife and the environment are inextricably linked, the UC Davis-led team is using state-of the-art tools to identify emerging threats and stop them early, so that pandemics like HIV/AIDS and SARS are averted.
Colin Milburn, associate professor of English, is newly appointed to the inaugural Gary Snyder Endowed Chair in Science and the Humanities at UC Davis, a role that will further develop his research and teaching at the intersection of the sciences and humanities. For example, educating a generation raised on video games, Colin Milburn makes use of students' literacy in interactive media—coaxing poetry and literature off the pages and into the third dimension.